About Hydrotech
Hydrotech Membrane Corporation is a recognized leader in the development, production and distribution of premium waterproofing and roofing products. Headquartered in Anjou, Quebec, the company was founded in 1980. After acquiring the rights for Monolithic Membrane 6125®, a unique waterproofing membrane developed in the 1960's by Uniroyal Ltd, Hydrotech purchased the Construction Products Division of Uniroyal Ltd. in Canada, giving the company exclusive worldwide ownership for the manufacture and distribution of MM6125®.
Today, Hydrotech's flagship product remains Monolithic Membrane 6125®, a hot fluid-applied, rubberized asphalt for waterproofing and roofing applications. MM6125® is thick, seamless and easy to detail and bonds tenaciously to the substrate. The product has been in the marketplace for more than 50 years, with an unsurpassed performance history.
In 1989 Hydrotech introduced the Ultimate Assembly® for plazas and roof terraces. The Ultimate Assembly® consists of everything from the structural deck up: MM6125® membrane, Hydroflex® protection sheet, Hydrodrain® drainage composite, extruded polystyrene insulation, architectural paver and supports. Hundreds of Ultimate Assembly® projects have been installed to date.
In 1997, Hydrotech, introduced to the United States, the Garden Roof® Assembly, a unique, lightweight assembly for transforming underutilized roofs and plazas into beautiful landscaped and recreational environments.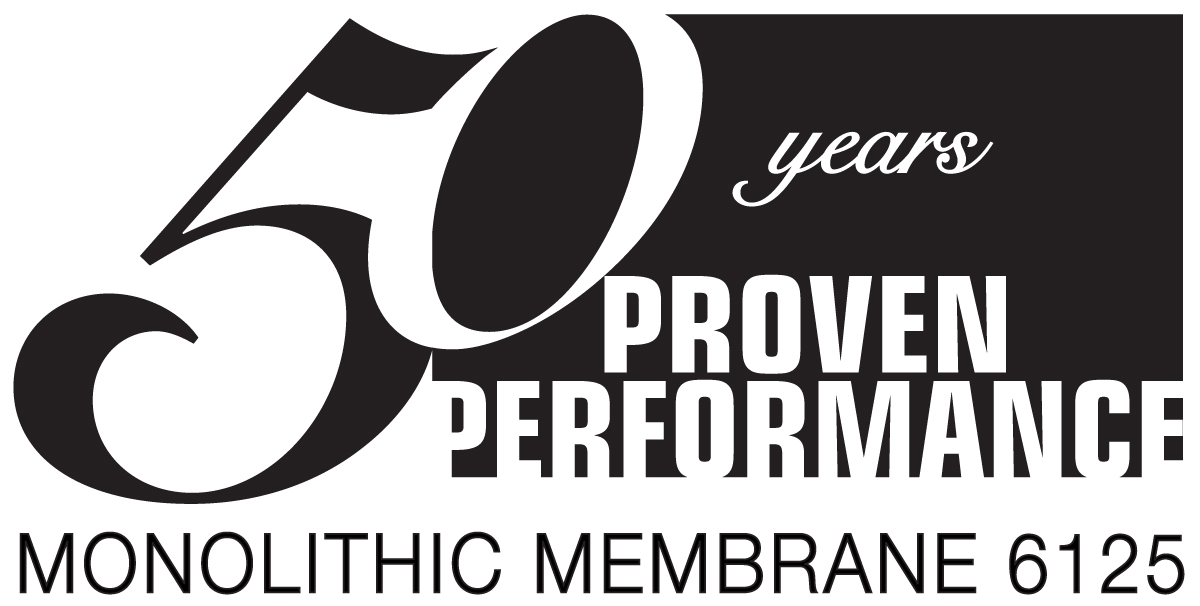 Hydrotech Membrane Corporation has achieved continued growth through the addition of new products and assemblies and expansion of marketing efforts. Hydrotech products are sold through an extensive network of sales representatives, many of whom are recognized industry-wide as roofing and waterproofing experts.  Furthermore, Hydrotech's products are only sold to pre-approved contractors, to ensure quality of workmanship during installation.
Additional products and assemblies available from Hydrotech include:
Architectural paver as part of the Plaza Deck Assembly
Garden Roof® Assembly, vegetative roofs
Hydrodrain®, a family of drainage composites
Hydroflex®, protection materials
STYROFOAM™ brand insulation products