Presse & Couverture médiatique

American Hydrotech Releases the Third Edition of the Garden Roof® Planning Guide
Publish Date:
December 18, 2013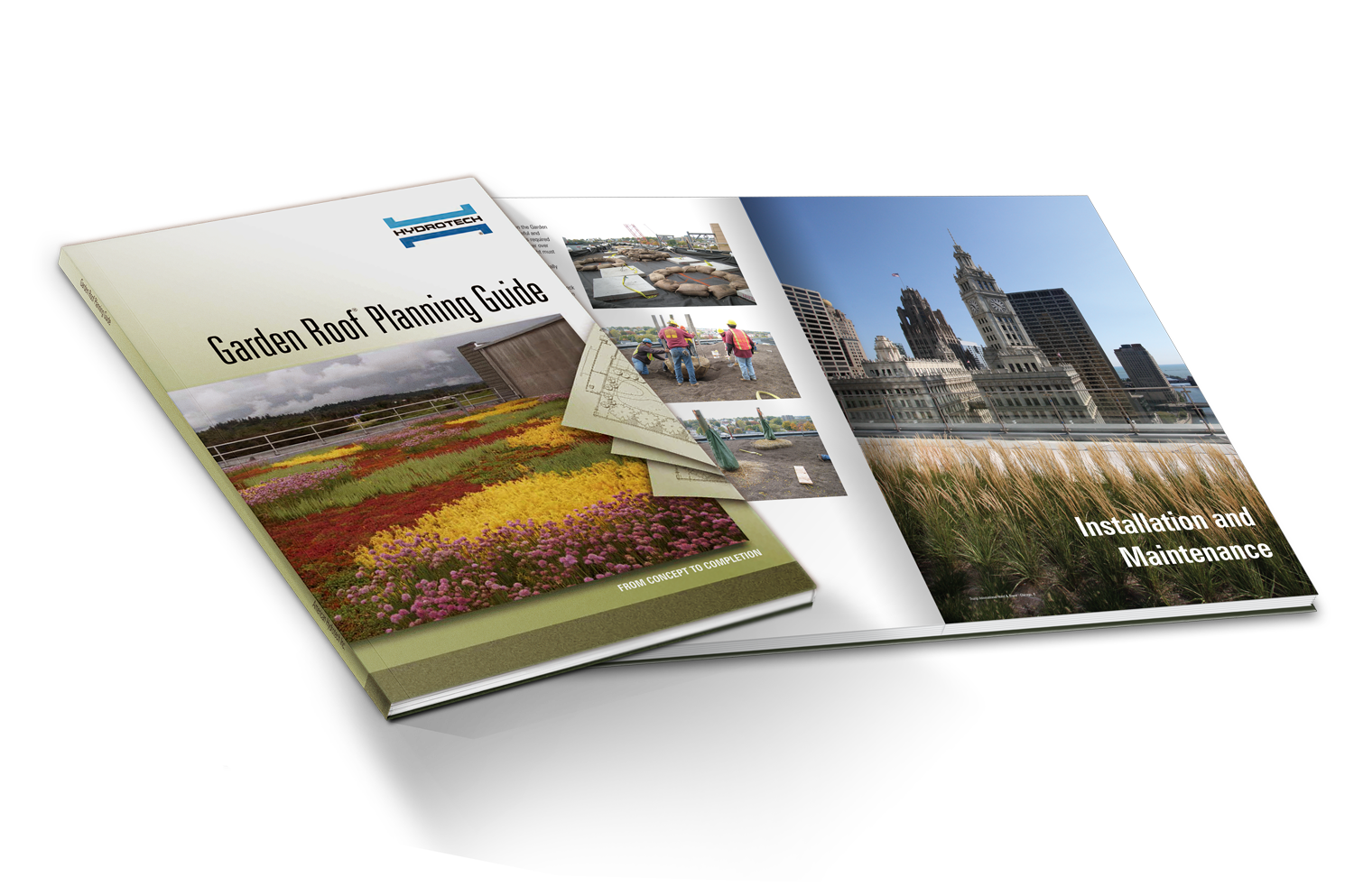 CHICAGO, ILLINOIS (December 18, 2013) American Hydrotech, Inc., a recognized leader in the development and distribution of premium waterproofing and roofing products, today released the third edition of the company's Garden Roof® Planning Guide.   This new, complimentary resource empowers both new and veteran architects, landscape architects, building owners, contractors and installers to learn more about vegetated roofs and the various assemblies that arecurrently available and being used on today's structures around the world.
The Planning Guide addresses vegetative assemblies in an easy-to-ready format across categories such as: technology and materials, proper planning and design, installation and maintenance.  It provides readers with an in-depth look at today's environmental challenges and urban landscape, as well as an overview of green roof components and best practices on achieving the highest effectiveness on various on architectural projects and structural situations.
"We are excited to have condensed more than 17 years of vegetated roof experience into 70 pages," said Richard Hayden of American Hydrotech.  "The industry has made such great strides in this category and American Hydrotech is doing its part to educate today's and tomorrow's top professionals on the latest designs and garden roof technology and in turn, prepare structures to help us all achieve a more sustainable environment across the globe."
Please request your copy of the third edition of the Garden Roof Planning Guide by visiting the American Hydrotech Resource Center at www.hydrotechusa.com or send an email to guide@hydrotechusa.com.